FRP SYSTEMS
Proportioners and Guns for Gel Coat and Chop Applications
Expedient to GRP endustry, sputtering and clipping systems are reduced %50 to cost of aseton with lightweight, comfortable to use and external-mix spray gun and only needs cleaning to nozzles. The pumping system developed by Graco technology is suitable for high-speed productions. It can be easily applied to robotic systems and prevents the disruption of production.
Akışkan pompaları konusunda dünya lideri olan Graco'nun üstün teknolojisi ile geliştirdiği CTP sanayine uygun püskürtme ve kırpıcı sistemleri Hafif, rahat kullanımı ve harici karışımlı tabancası, bir tek püskürtme uçlarının temizleme ihtiyacı ile aseton giderlerini %50 oranında azaltmaktadır.
Chopper Spray Machine- High performance spray and chopper system for with External Mix Gun
Gelcoat Spray Machine - Gelcoat machine with External mix gun.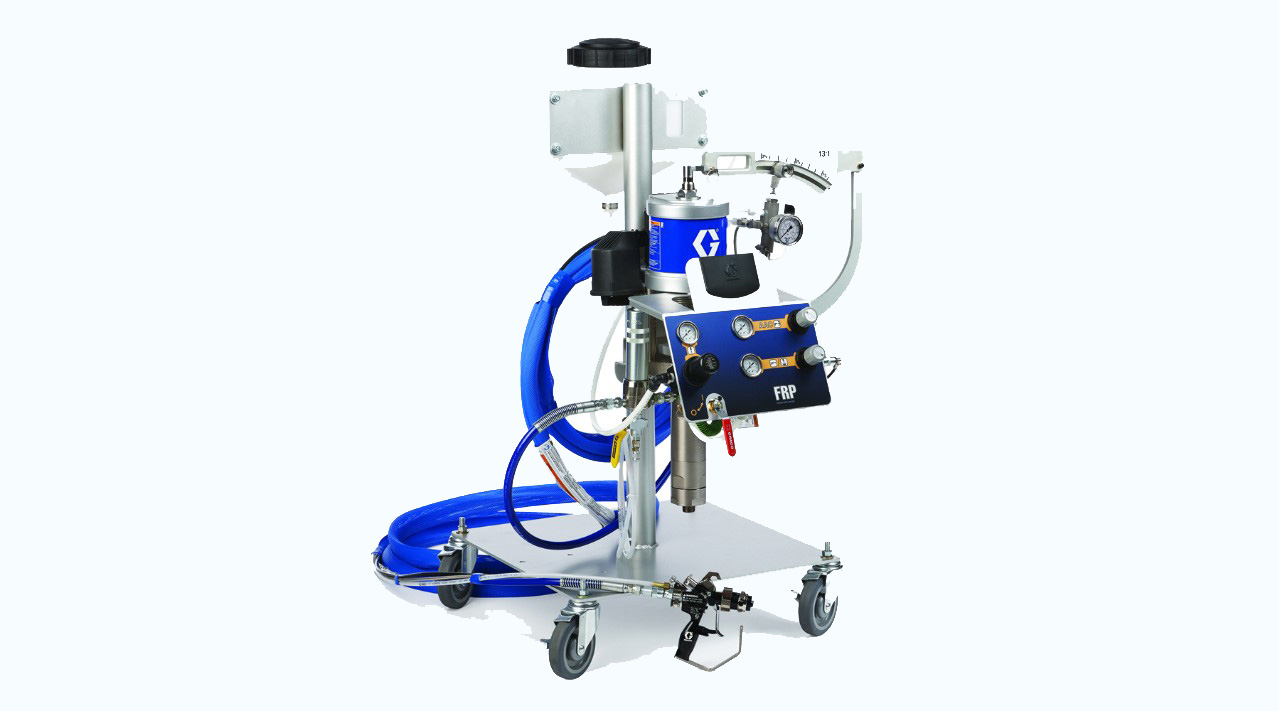 RTM Machines